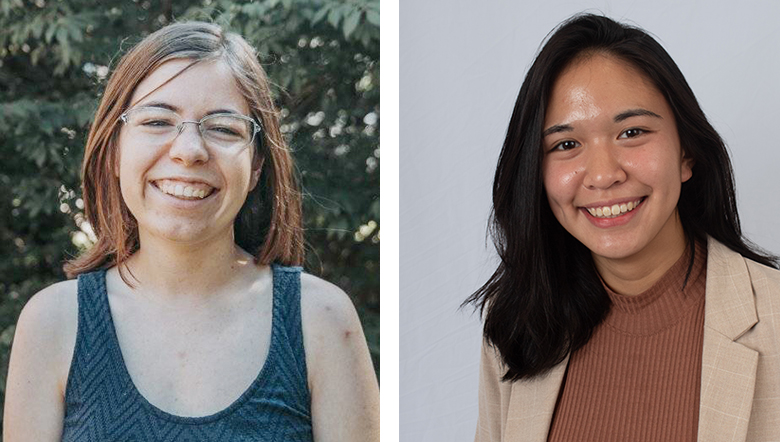 EPA announced its annual scholarship winners at the recent convention. Over the past 20 years, EPA has awarded more than $60,000 in scholarships.
The Jerry Jenkins Scholarship was established and funded by best-selling author and former EPA president Jerry Jenkins. Each year $2,000 is awarded to the top winner of the scholarship contest.
This year the $2,000 Jerry Jenkins Scholarship was awarded to Houghton University student Anna Catherman.
The Douglas J. Trouten Memorial Scholarship  was established to honor the memory of former executive director of EPA (2002-2013), Doug Trouten, who was also a journalism professor at the University of Northwestern-St. Paul. Doug's career in EPA spanned thirty years. Annual amounts vary based on donations to the scholarship fund.
The Douglas J. Trouten Memorial Scholarship, in the amount of $750, was awarded to Samantha Leon from Taylor University.
The scholarship committee who evaluated all the applicants included Michael Chute, Cheryl Bacon, Anne-Marie Winz and Connie Faber.
The Evangelical Press Association believes that Christian students should be prepared to be outstanding journalists and communications professionals, equipped with a biblically-based philosophy of journalism and the skills, knowledge and experience they will need to effectively communicate a Christ-centered worldview to their audience.
Learn more about the scholarship program at evangelicalpress.com/scholarships.
Posted May 3, 2023