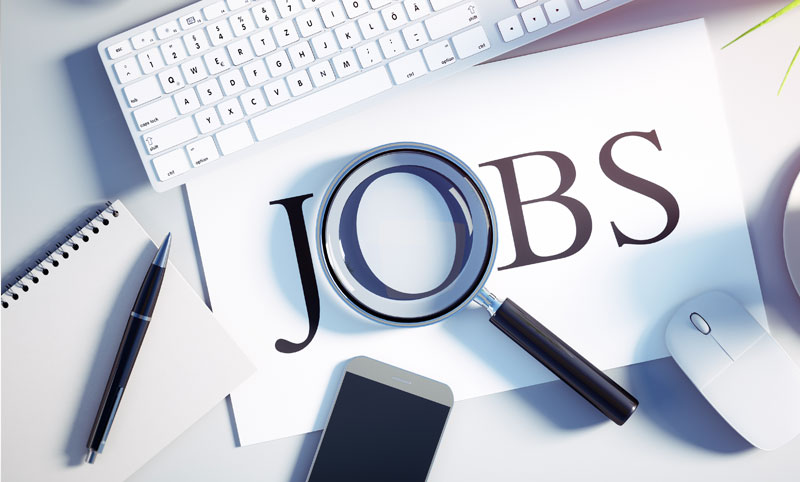 To list your job posting please use the form here.
---
Design Manager 
Moody Bible Institute
Chicago, IL
The Design Manager is responsible for directing, designing, and executing creative strategies for marketing materials and campaigns across media channels. This position requires high-level creative thinking, conceptualization, problem-solving, presentation, and interpersonal communication skills.
Posted August 18, 2023
---
Communications Manager 
National Association of Evangelicals (NAE)
Washington, D.C. (remote okay)
The NAE Communications Manager is a part-time, exempt remote work position (20 hours per week). The Communications Manager works collaboratively with all NAE staff to help evangelicals foster thriving communities and navigate complexity with biblical clarity. This individual will play a key role in developing and publishing content and resources that inspire and equip the evangelical community.
Participates in strategic and communication planning meetings
Drafts, manages and publishes content across platforms, including podcasts, magazine, website, emails, publications and social media
Serves as the assistant editor of Evangelicals magazine, corresponding with authors, editing articles and working with graphic design partners
Coordinates production of NAE podcasts, webinars and other communication programs
Designs email content and maintains the NAE email database
Assists with public relations efforts, including op-eds, press releases and interviews
Supports staff with content development, visual identity and graphic style standards
Collaborates with contract communication team members, including graphic designers, web developers, media consultants and printers
Applicants for this position are required to submit a resume, cover letter and writing sample at NAE.org/jobs.
Posted July 25, 2023
---
CEO 
Media Associates International (MAI)
Carol Stream, IL
The Chief Executive Officer implements the strategic goals and objectives of Media Associates International (MAI), a not-for-profit Christian publishing training agency with staff of four and average annual budget of $600,000. The CEO gives direction and leadership toward the achievement of MAI's vision, mission, strategy, and annual program goals and objectives.
10-plus years of publishing-related experience
Demonstrated skills as a teacher or trainer
Prior international or cross-cultural experience/exposure
Strong leadership, organizational, and communication skills
Strategic planning and implementation experience
Mature Christian faith, thorough knowledge of Scripture, active involvement in a local church
Caring heart for global Christians involved in publishing and writing and a commitment to developing local talent and initiatives
Relaxed attitude toward international travel
Discerning of ability and potential in others, strong listening and observation skills
Comfortable working with male and female leaders from different church, racial, and national backgrounds
Flexible and adaptable to change, able to handle ambiguity in cross-cultural situations
If you are interested in being considered for this position, please send by email a cover letter and resume to mai@littworld.org.
Posted March 27, 2023
---
Managing Editor
Decision Magazine
Charlotte, NC
The Billy Graham Evangelistic Association is seeking candidates with a proven record of leadership and editorial excellence in a magazine or newspaper setting. This position must assist in the production of Decision magazine, with emphasis on digital content; developing, writing and editing material for print and web; conducting interviews; covering and reporting on BGEA events.
Email resume/inquiry to Bob Paulson.
Posted August 16, 2022
---
Digital Assistant Editor
Decision Magazine
Charlotte, NC
The Billy Graham Evangelistic Association is seeking candidates with a proven record of leadership and editorial excellence in a magazine or newspaper setting. This position supervises our assistant editors and copy editor, coaching them and sharpening their editorial skills. The managing editor also covers events, writes and edits articles for both print and web, helps to plan editorial content and works with outside authors.
Email resume/inquiry to Bob Paulson.
Posted November 9, 2022
---
Visual Storytellers
ABWE
New Cumberland, PA
The North America team is looking for someone who has a solid editing background and comfort in navigating through sizable amounts of media to compose a tight and compelling product. This person would get to love people by listening, recording, and sharing their stories, as well as traveling within North America 50 percent of the time. A passion for caring about people, shaping compelling stories, and producing final media products is required.
Use your visual or written communications skills on the mission field. Whether it's through writing, videography, social media, or publishing Christian resources, our missionaries need help telling their stories, challenging their audiences, and encouraging the Body of Christ.
Learn more here.
To apply for a position send your resume, a 1-page faith-story/testimony, and applicable references or samples to jobs@abwe.org.
Posted August 2, 2022
---
Focus on the Family
Colorado Springs, CO
Updated August 2, 2023
---
Alliance Defending Freedom
Scottsdale, AZ
Learn more and apply here.
Updated August 2, 2023
---
Strang Communications
Lake Mary, FL
Updated August 2, 2023