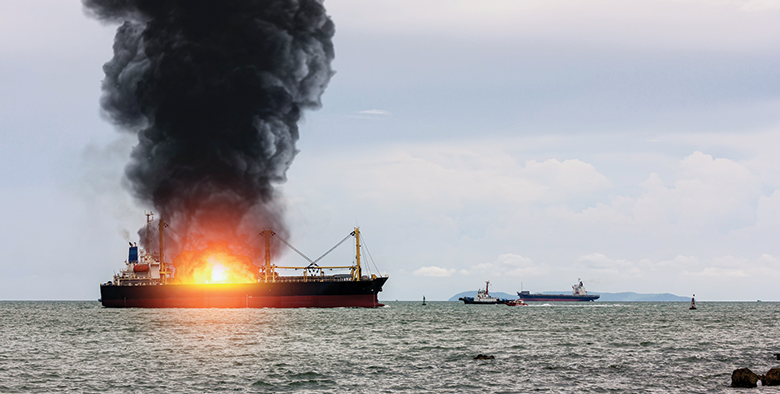 A couple of my writer friends were recently discussing the works of Anne Lamott and one of them commented: "I'm not that crazy about her fiction, which sometimes veers to the Jesus-y, but Bird by Bird is one of the best books on writing ever written." The reference to Lamott's fiction piqued my interest because I'm a "Jesus-y" kind of girl, but it may have had the opposite effect on others. Lamott must know that not everyone appreciates it when she weaves her faith into her writing, but she's made a choice between sticking to her principles and pleasing the masses.
All Christian writers face this decision at some point.
Clovis Chappell used to tell the story of two paddleboats in his home state of Tennessee. The boats left Memphis about the same time, traveling down the Mississippi River to New Orleans. Along the way, sailors from one boat began commenting on how slowly the other boat was moving. Words were exchanged, and soon the teasing escalated into a full-on challenge to out-sail each other. The competition didn't last long, however. One of the boats began to run out of fuel because the coal that should have been enough for the trip wasn't enough for a race. Thinking himself clever, one sailor threw some of the ship's cargo into the ovens, which worked well as fuel and, eventually, that boat won the race. Unfortunately, the cargo they were transporting was all burned up.
God has entrusted Christian writers with precious cargo, too: the truth of the gospel, His Word. Sometimes we feel like our progress is too slow. It seems to be taking a frustratingly long time to build the audience or platform we desire. When we feel that way, we may look for ways to speed things up and get ahead, rationalizing that we want to be more effective in our writing ministry. But if we're making sacrifices along the way that compromise the truth we are called to communicate, we end up effectively burning our cargo and becoming ineffective—if not a detriment—in God's kingdom.
Suppose you poured your heart and soul into a devotional or memoir that testified to God's transformative power in your life and a publisher agreed that it was a beautifully written piece with the potential to reach thousands, if not millions, of readers. There's just one catch: The editor says your piece is too Jesus-y. "You talk too much about being born again and that'll push some readers away. Can you tone down the Bible-speak?" (We once had a family leave our church because they thought our pastor referred to John 3:16 too often, so this scenario is not far-fetched.)
You can absolutely take the shortcut to success and wealth by diluting biblical truths in the interest of selling more articles and books. The opportunities are there. The market for wishy washy messages is there. If you have mastered the craft of writing, the sky's the limit. But I plead with you to not take this path.
Abraham thought he'd take a shortcut to producing an heir and there was a high price for that foolish decision. Esau, too, looked for a way to quickly curb his hunger, and he lost his inheritance and the blessings reserved for him. There are many other examples in the Bible of people who yielded to temptation because they took their eyes off the Lord.
But Jesus did not. Jesus faced grueling temptations, yet He rejected the easy path to take the right one.
I'm not suggesting a Christian writer can't make a living from his or her craft. Writing can be our ministry and our work at the same time. Yet we must never lose sight of why we write, which will influence what we write, even as we work on how we write. In the parable of the talents (Matthew 25:14-30), the servants who multiplied the resources they were given didn't do it for their own gain or glory. They worked hard because they were faithful to their master; they did it for his gain. Still, their diligence was rewarded, and their master was pleased.
When that is our motivation, we will also succeed in our work. We may not become wealthy, we may not become household names, but the Lord will be pleased, and He will bless and multiply the talents we have used and invested wisely.
By Ann-Margret Hovsepian
Ann-Margret Hovsepian, an EPA-award-winning writer and best-selling author, has been freelancing for nearly 25 years. She has taught many professional and ministry-related workshops. A long-time EPA member, Ann-Margret loves to encourage and support other freelancers. Learn more at annhovsepian.com
This article first appeared on the Christian Freelance Writers Network blog.
Posted September 18, 2023