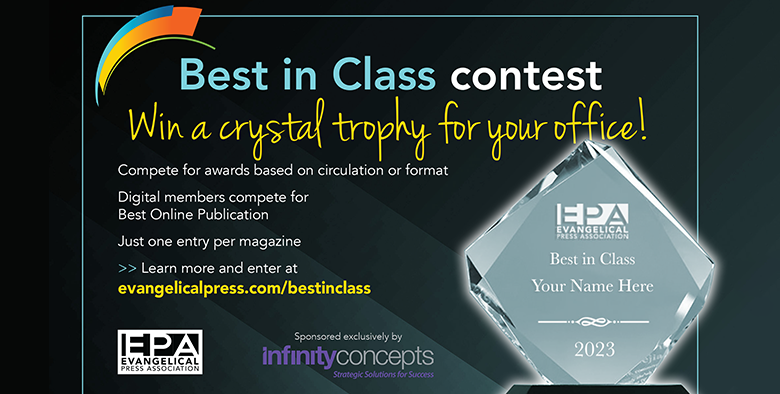 Entries are now being accepted for the summer Best in Class contest. The contest has member publications competing for awards based on print circulation or format. Categories for digital members are also included.
The single-entry Best in Class contest judges the design and editorial content of the entire publication (a single issue) with categories based on circulation size. Digital member entries are divided into two categories: traditional paginated PDF format and content-driven websites. Entries are judged by two judges in each level/category with scores averaged to determine the winners.
First-place winners receive a crystal award and certificates are provided for runners-up.
The entry deadline is Friday, August 25 and hard copies need to be sent to Nashville arriving no later than August 31.
Learn more and enter here: evangelicalpress.com/bestinclass.
The Best in Class contest is sponsored exclusively by Infinity Concepts.
Posted August 1, 2023