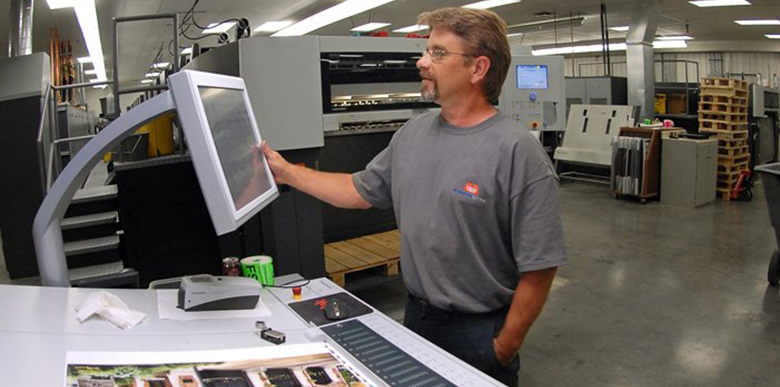 EPA's Print Sponsorship Transitions from Freeport Press to Modern Litho
For more than a dozen years, Freeport Press has been the exclusive sponsor of EPA's print publications, providing in-kind donations ranging from $15,000 to $20,000 annually by printing the quarterly Liaison newsletter, the annual member directory and the convention program at no charge to EPA.
The family-owned business, led by David Pilcher, Sr., and David Pilcher, Jr., is a nationally recognized leader in print production of high-end magazines, catalogs and commercial print. Freeport Press prints several EPA member publications from its New Philadelphia, OH, plant.
In 2022, EPA bestowed honorary membership to Pilcher, Sr., now in his 80s, for the generous support of EPA over the years.
Recently, Freeport Press was forced to withdraw from the sponsorship due to the increasingly challenging aspect of printing short runs of less than 1,000 pieces. Freeport Press's web press capabilities are geared for high quantity print jobs.
"EPA is sincerely grateful for what Freeport Press has done for us over the past dozen years," said Executive Director Lamar Keener. "The aggregate value of what they have done for us exceeded $150,000. EPA's budget could never have afforded those services, especially with the exceptional quality Freeport provided."
Modern Litho steps up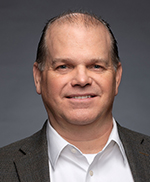 EPA immediately reached out to Modern Litho which has been a sponsor of EPA conventions since 2018. They have agreed to become the new sponsor for our publications.
Modern Litho, with multiple plants in Missouri, specializes in sheet-fed offset printing for shorter runs and quantities up to 25,000. With an annual production of more than 700 magazine titles from 49 states, Modern Litho supports independent publishers as well as trade and association publication printing with turnkey offset and digital print production.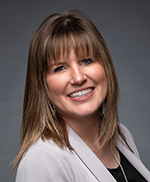 "We're excited for this new, deeper partnership with the EPA," said Vice President of Marketing Cassandra Atchison. "We appreciate the opportunities afforded to us over the past five years as a gold sponsor and look forward to growing and strengthening relationships within the EPA membership.
"At Modern Litho, we take very seriously the role we play as printers in putting messages out into the world and we're blessed to be a part of your mission."
Atchison and Vice President of Sales Mark Gerling have each attended multiple conventions.
Highlights about Modern Litho
Premier sheetfed printer/high performance offset printing

Full service printing, binding and mailing across five production locations

One of the fastest growing print organizations in the U.S.

Highly rated for quality and service by their customers

Serves customers in 49 states

Ranked at #92 on the Top 300 Printers in the US and Canada

Specializes in short run, multipage, bound work such as magazines, niche publications, catalogs, journals

Electronic publishing for digital editions
"We look forward to a long and rewarding relationship with Modern Litho," said Keener. "Both Cassandra and Mark have been a delight to work with in the past, and now with Modern Litho as our exclusive Diamond sponsor, EPA will be able to continue providing high quality print publications for our members."
For print quotes, please contact Vice President of Sales Mark Gerling at 573-644-6270 or mgerling@modernlitho.com. Learn more about Modern Litho at modernlitho.com.
Posted July 26, 2023