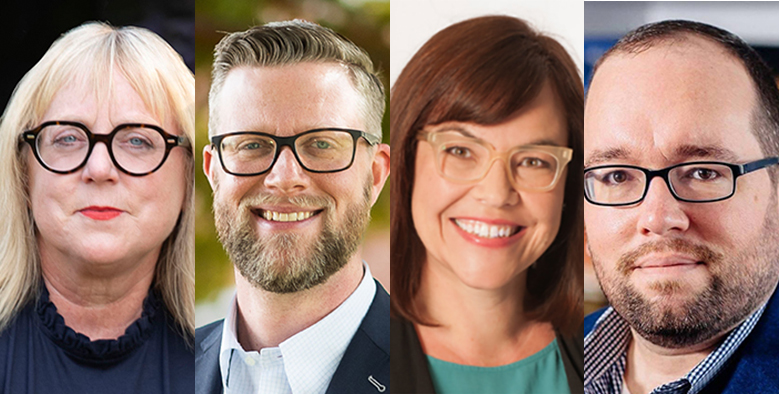 Popular writer and educator Karen Swallow Prior headlines the fourth annual DigitalMediaCon virtual conference which is now open for registration. A stellar lineup of speakers will address digital communications and e-marketing with an emphasis this year on Artificial Intelligence. 
The conference will take place using the Whova digital event platform on Oct. 24 to 26.
Prior will lead a panel discussing how the digital culture is changing us and the world. She will be joined by Heather Thompson Day, the host of Christianity Today's Viral Jesus podcast, Samuel James and Lark Kelsey. ERLC Research Fellow Jason Thacker will address the ethics of AI. Yvonne Carlson, CTO at Global Media Outreach, will show how mastering AI and automation will enhance efficiencies. Best-selling author Daniel Darling will speak on how to resist cynicism by spreading joy in online discourse.
Other speakers include Jon Hirst, Kenny Jahng, Michael Longinow, Kirsten McKinney, Arlene Pellicane, Allison Steinke,and Thomas Umstattd, Jr.
The 18 total speakers will present 15 sessions that, besides various angles of AI, will address digital evangelism, reaching 20-somethings, e-marketing, social media, digital content development, email newsletters, and leveraging trends in digital media.
Six additional "Best of 2022" on-demand sessions will feature popular sessions recorded in 2022, including keynotes by Ed Stetzer, Jen Bennett, and Erick Goss.
DigitalMediaCon was introduced in 2020 as a virtual alternative to EPA's annual convention. It has since become an annual event that has drawn the interest and participation of a number of other Christian media organizations, including the National Association of Evangelicals which serves as co-presenter with EPA.
The conference spans three days with five live sessions per day.
Registration for EPA members is $99. A special group plan allows up to 10 to register for the cost of just four.
View all the speakers and sessions at digitalmediacon.com.
Posted August 17, 2023