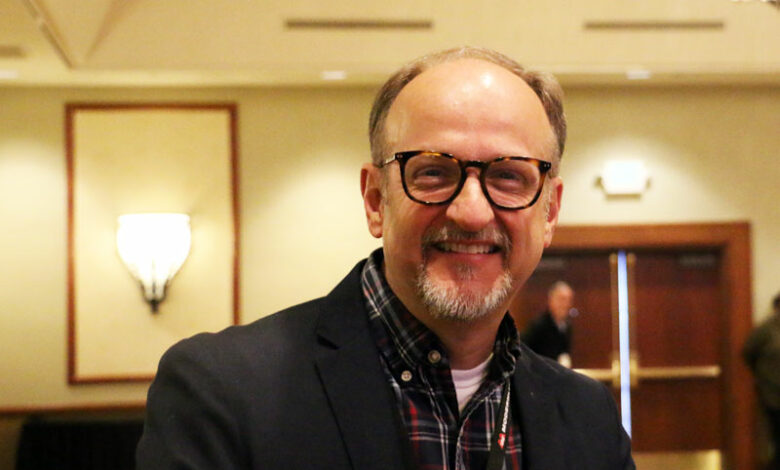 Dwight Widaman has been nominated to fill the role of president-elect in the upcoming EPA board election scheduled for April. This is the only position to be filled in 2023 as President Dan Stelzer will be completing his term and will be succeeded by current President-elect Sandra Glahn. The president-elect serves two years in advance of moving into the role of president.
Dwight began his journalism career in 1989. His roles have included reporter, editor, and publisher for both daily and weekly secular newspapers and, with his wife Anita, operating the Metro Voice Christian media outlet since 1990. The Kansas City Metro Voice was one of the leading regional Christian newspapers in the U.S. for nearly three decades, and Dwight was a key figure in the formation and leadership of the Christian Newspaper Association. In 2018, they migrated to a digital-only news website, metrovoicenews.com.
Dwight has been a member of EPA since 1992 when he attended his first convention. He served on the EPA board as treasurer from 2011 to 2017. Since 2014, Dwight and Anita have been the on-site volunteer staff for the annual EPA convention.
The Widamans also own TheChristianCollegeDirectory.com and founded VisionIsrael.com—a non-profit focused on Holocaust education and antisemitism. 
Dwight and Anita live outside of Kansas City where they enjoy their first grandson, raising chickens, and organizing and leading tours to the Holyland for churches, schools, and individuals.
The nominating committee consisted of Danny Conn, Anne Marie Winz, and Michael Foust.
During the business meeting at the convention on April 14, members in attendance will have an opportunity to make additional nominations for president-elect.
Posted Feb. 27, 2023