Scholarship
Douglas J. Trouten Memorial Scholarship Established
Former Evangelical Press Association Executive Director Doug Trouten passed away on July 30, 2018, six months after being diagnosed with pancreatic cancer.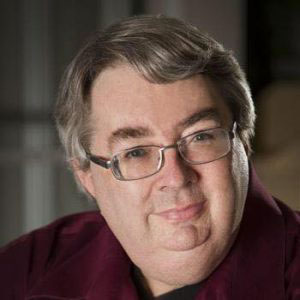 Doug, who earned his Ph.D. in Mass Communication from the University of Minnesota, served EPA over a 30-year span in a wide variety of roles that included scholarship committee, awards committee, four convention committees, various board positions, and the Legacy Council. His stint as president, beginning in 2001, was cut short when he was appointed by the Board to be the executive director in 2002, a position he held until 2013. He attended 30 EPA conventions, including 29 consecutively, between 1983 through 2013.
He is fondly remembered for his dry wit and his humorous Top Ten lists he regularly delivered to EPA convention audiences.
---
Read Doug's Farewell Address to EPA from the 2013 Convention
---
Born Dec. 26, 1959, in Regina, Saskatchewan, Doug grew up in St. Paul, Minnesota, and attended St. Paul Bible College, now Crown College.
He was the editor of the award-winning Minnesota Christian Chronicle for 20 years. The community newspaper was widely regarded as the best regional Christian newspaper in the U.S. In 1988, WORLD magazine's Marvin Olasky referenced Doug and his work with the newspaper in Olasky's book, Prodigal Press – The Anti-Christian Bias of the American News Media.
In 1999, Doug joined the faculty of University of Northwestern – St. Paul as a professor of journalism where he taught for the past 19 years.
Doug published thousands of articles in dozens of periodicals, including the Pioneer Press and Star Tribune, Christianity Today, Plain Truth, and World.
He is survived by his wife, Lis, who served a vital role with him in EPA, and his three children: Luke, David, and Tracey.
Memorial scholarship established
In honor and memory of the significant contributions Doug has made to EPA, his journalism students, and to Christian journalism in general, the Evangelical Press Association has established the Douglas J. Trouten Memorial Scholarship.
Memorial contributions made on behalf of Doug will fund future scholarships to deserving Christian journalism students through the annual journalism contest sponsored by EPA.
Tax-deductible donations may be submitted using this secure form. Donations may also be mailed to EPA, PO Box 1787, Queen Creek, AZ 85142.
Evangelical Press Association is a 501(c)3 organization.